Submit your works to the FAT and QUEER's Anthology that promote a better outlook for the sized
Got a friend who's been constantly disturbed for being fat and his size makes the people around him look as him like he commited a great sin with life?
If you do, or not, you can now tell them that it's alright to be fat as well as letting them know that it's not a curse or anything too bad you might as well make them see the good in themselves and less of the negatives.
Submit your prose or poems for the Fat and Queer Anthology which aims to change the negative outlook sized people get in the community and beyond via literature!
Won't you be part of this unique anthology?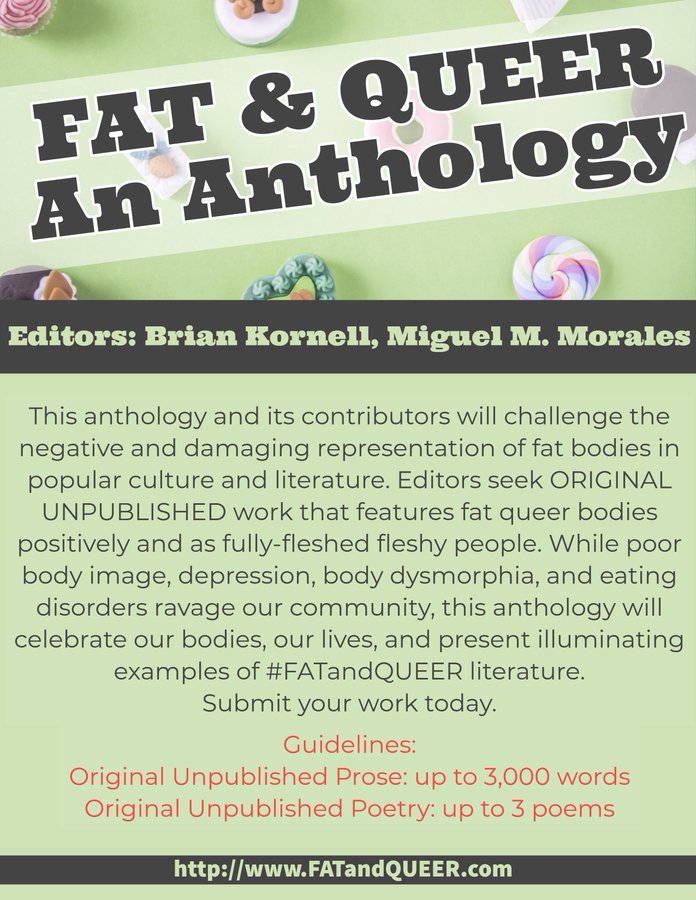 The rules are pretty simple

Guidelines:
They seek original unpublished work that features fat queer bodies positively and as fully-fleshed fleshy people.
Original unpublished prose up to 3,000 words
Original unpublished poems up to 3 poems
Submit:
Work can be sent to queerandfat@gmail.com
Deadline:
September 1, 2019

Check out their website by clicking HERE